Kawasaki Financing & Loans
Roadrunner Financial knows Kawasaki financing. Explore models, compare instant loan offers, and secure your ride at a local dealership.
No commitment. No impact on credit score.
Compare Options with Roadrunner Financial®
We welcome prime and subprime buyers to check if they pre-qualify for financing. You can instantly compare offers online without any impact to your credit, no strings attached.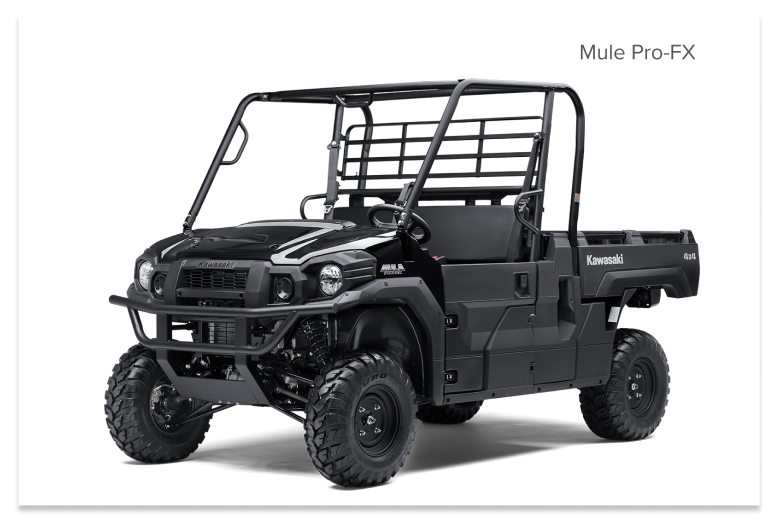 New & Used
Kawasaki Models
Ninja® 400
Ninja® 300
Ninja® 650
Ninja® 1000
Ninja® ZX™-6R
Ninja® ZX™-10R
Ninja® ZX™-14R
Ninja H2™ 
Ninja H2™R 
Ninja H2™ SX 
Ninja H2™ SX SE+ 
Z125 PRO 
Z400
Z650
Z900
Z900RS
Z900RS CAFE
Z H2
Z H2 SE
Versys®-X 300 
Versys® 650
Versys® 650 LT 
Versys® 1000 LT 
Versys® 1000 SE LT+ 
W800
W800 CAFE
Concours®14
Vulcan® S
Vulcan® 900 Classic
Vulcan® 900 Custom
Vulcan® 900 Classic LT
Vulcan® 1700 Voyager
Vulcan® 1700 Vaquero
Motorcross / Cross-Country
KX™65
KX™85
KX™100
KX™100
KX™250
KX™450
KX™250X
KX™450X
Off-Road / Dual-Sport / Supermoto
KLX®110R
KLX®140R
KLX®230
KLX®230R
KLX®300R
KLX®300SM
KLX®250 
KLR®650
Brute Force® 300
Brute Force® 750 4x4i
KFX®50
KFX®90
MULE SX™
MULE™ 4000/4010
MULE PRO-MX™
MULE PRO-FX™
MULE PRO DX™ Diesel 
MULE PRO-FXR™
MULE 4000/4010 Trans™
MULE PRO-FXT™
MULE PRO-DXT™ Diesel
Teryx® 
Teryx KRX® 1000
Teryx4™
JET SKI® SX-R
JET SKI® STX®160
JET SKI® ULTRA® LX
JET SKI® ULTRA® 310
No commitment. No impact on credit score.
Q: What is a Kawasaki loan?
We offer financing by way of a retail installment loan, where the value of the vehicle is split up into installments to be paid over time (plus interest). When you agree to Roadrunner Financial financing terms, your interest rate and monthly payments will never change.
Q: How do I get a Kawasaki loan?
Roadrunner Financial makes financing super simple. First, fill out our fast and easy online application. You'll submit some information like your name and address, and get a pre-qualified decision in minutes. We'll connect you with a dealership and they'll take care of verifying your info, signing contracts, and handing you the keys.
Join the Kawasaki Life & Pay Later
In conjunction with 100+ years of business, Kawasaki has been delivering high-performance powersports fun across the United States since 1966. From motorcycles, to sport bikes, to UTVs and ATVs – Kawasaki has something for everyone.
Follow Kawasaki USA and be the first to hear about Kawasaki vehicles, events, offers, and more.
Get Riding with
Roadrunner Financial
Compare personalized credit offers and secure your vehicle at a local dealership.
No commitments. No impact on credit score.